August of 2007, my cousin and I had this nifty idea to do our own webcomic. He would draw, I would write. The concept was fairly simple. I would write a script for the strip, and he had no power in changing it. Once it was turned over to him, I had no say in how the art would turn out. This was to produce a "random" but hopefully humorous result. For the most part, it was a success.
We managed about nine strips, but then real life got in the way. The artist's schedule reached critical mass, and his attempts to reunite the members of ABBA for a glorious Underworld Tour were taking up most of his time. Okay, maybe not that, but I like to think of it that way. I turned the drawing duties to another artist for Strip # 10, but her schedule also infringed up on it
It was a short run of about four or so months, but it was awesomeness personified.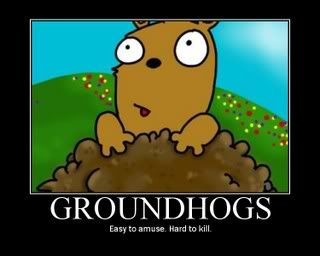 Leave a comment
Recent Posts
Calendar
February 2018
M
T
W
T
F
S
S
« Nov
1
2
3
4
5
6
7
8
9
10
11
12
13
14
15
16
17
18
19
20
21
22
23
24
25
26
27
28
Recent Comments